Metallic fusion™, mineral paint
This metallic paint is self-leveling and comes in 250ml containers. These metallics will come in three new designer colours- Deep Gold, Champagne, and Brushed Steel- as well as our traditional colours (Pale Gold, Silver, Bronze, Copper, and Pearl).
Bronze- Our Bronze Studio Metallic is so deep and rich, it is sure to bring a lavish, regal feel to your décor.
Brushed Steel- One of our most popular, the Brushed Steel Studio Metallic is perfect for adding a rustic faux-metal look. People will be hard-pressed to tell the difference between it and real steel.
Champagne- Our Champagne Studio metallic exudes old Hollywood glamour. Accented with the slightest pink hue, the result is a sparkling rose gold colour.
Copper- Our top seller, the Copper Studio Metallic is a striking deep burnt sienna colour. Use with dry-brushed accents of Fusion Ceramic to create a faux copper patina effect.
Deep Gold- Our Deep Gold Studio Metallic is truly striking. A bold orange-gold colour, it is perfect for drawing the eye to accents and embellishments.
Gold- We couldn't create this line without including gold. Our Gold Studio Metallic is just the fit for accessorizing décor pieces. Add Fusion Antiquing Glaze over top to create a vintage gold look.
Pearl- The beautiful iridescent sheen of our Pearl Studio Metallic is sure to make jaws drop. Perfect for adding the slightest pearlescent accent that works beautifully with just about anything.
Silver- Our crisp, glamorous Silver Studio Metallic is our top pick for adding that eye-catching flavour of elegance.
These metallics are ideal for larger painting projects as they have a less texturized, and more self-leveling finish than our Metallic Tinting Kits.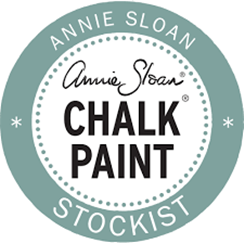 Winkelwagen
Geen artikelen in winkelwagen.